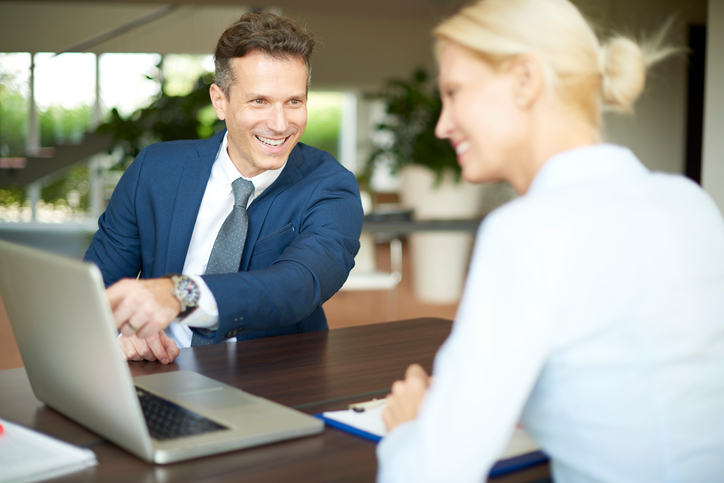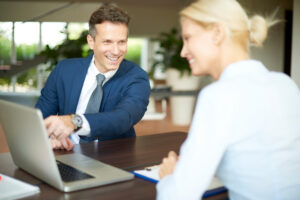 By: Greg Johnson, Vice President of Sales and Marketing
Group sales and all other manners of hospitality 'selling' are in dire need of a 21st century upgrade because, frankly, the classical model is broken. Specifically, the one-size-fits-all approach to sales no longer works, especially for the hotel industry where our customers' needs are increasingly complex. After all, we aren't selling nuts and bolts; we are in the business of experiences, which encompasses guestrooms, meeting spaces, catering services, amenities and a host of bespoke requests.
As an avid reader, I've come across numerous articles boasting that following a 'cheat sheet' of four or five steps would instill the ability to sell anything to anyone. These sorts of dogmatic processes adhere to the antiquated mindset of someone being able to sell ice to Eskimos (apologies for my own antiquated identification of the Inuit people), a cherry red popsicle to a lady in a white dress, or even a cape to Superman. While these three are simply metaphoric hyperbole, the meaning is clear. If you are good enough at being deceitful, you can convince someone with no immediate need to purchase what you are selling.
I absolutely love the art of needs-based sales, so perhaps I am biased in my contempt for these 'sales for dummies' style of editorials. However, even I must recognize that the art of hospitality sales needs a good foundation for our newest sales professionals to get a grasp of just how difficult it can be. After all, what we are 'selling' at its core is the opportunity to sleep in a used bed. And the more our beds are slept in, the more we charge! Hoteliers even have the gall to increase room rates year-over-year based on increasing occupancy, a metric which essentially translates to more usage of these beds.
I've been fortunate enough to have had considerable success in hospitality sales, most of which has come by ignoring many of these generic sales approaches. As such, I offer to you these three pieces of advice to dispel some of the generic sales tactics.
1. Clients are people, not fish! Don't 'lure' or 'hook' them. Engage them, listen to them and serve them. Whether people coming to your hotel are there for a sports competition, family reunion, business or vacation, they each want or need something specific. And you can only discern this by listening, not by talking. My job isn't to trap someone into signing a contract by how good of a salesman I am. My job is to show potential guests that between myself, my property and my fellow hotel associates, we can deliver the experience that was discovered during our earlier conversation.
2. Today's consumers are not sold. Assume that all your future guests do their homework and they are well-informed by a variety of mediums and reference tools. You can't approach them with the tired features and benefits approach, offering them, essentially, a microwave, iron, ironing board, in-room coffee, coffee maker and so on. Who cares! They don't need you to repeat what they already know. Your job is to find out the intangible reason why they would choose your hotel over all the others vying for their business.
3. Guests don't care about your needs. Remember that it is all about the guest.  If you don't go into your transaction with this mind set, every potential buyer will remain on the outside looking in. Yes, this brings us to the oft-used acronym of WIIFM (What's In It For Me). It sounds cliché, but it's surprisingly true. Your clients don't want you to 'feature puke' all over them about how amazing your hotel is and how used your beds are. They want to know that they will be taken care of and have their specific needs met with a bit extra to show that you truly care.  For example, did you catch during your conversation that they have never put together a meeting before and they are worried that they will look foolish in front of their boss?  Sell the fact that you have testimonials of other meetings planned by people just like them, and the meetings went off without a hitch.  When actively listening to your client, did you pick up that they want to do something special for their company VIP's?  Sell them on a VIP amenity that you can have pre-set in those rooms.  It is all about the emotional needs of your guests.  Look beyond rates, dates and space.
Nowadays, sales has accrued a certain degree of taboo as the 'S' word because most sales people are so worried about the actual sales process and about being heard that they forget about who their guests are and what they truly want. Take your ice, cherry red popsicles and capes to the people that are looking for them. Don't try to force a product onto someone that needs persuading and conniving for them to buy. Take your time in searching for the customer that already has a need, and then listen to them and show them that your hotel is the best match for their individual emotional requirements.
Everyone can sell, but most cannot sell effectively. There is no secret to sales, only hard work and compassion for future guests' desires. There are no three or four step magic processes. It takes practice, an immense amount of patience and a love of your hotel and staff.
The world needs more genuine sales professionals – people with the ability to lead, listen and love. It's going to take many hours to develop these skills, but you will sleep a lot better at night, even if you are sleeping in a bed that has been slept in thousands of times before you!
(Published in Hotel Interactive on Thursday, March 10, 2017)