General Managers are the indisputable leaders of a hotel; they are whom employees look to for guidance, direction, wisdom and compassion. The 34 GM's selected by Hotel Management Magazine as 2015's GMs to Watch display all these attributes—and then some. It's with great pleasure that we announce that Wes Santos was selected to be featured in this edition and his story:
HILTON GARDEN INN SAVANNAH AIRPORT, SAVANNAH, GA.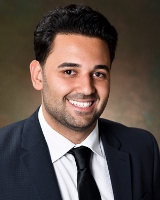 Santos' hotel background began in high school at a property in Norwalk, Conn. His first hotel jobs included waiter, front-desk agent and shuttle driver. After earning a bachelor's degree, Santos moved to Charlotte, N.C., becoming general manager of a Marriott property at the age of 24.
What is the most pressing challenge you've faced and resolved in the last year? "One of the most pressing challenges I have had in the last year was when I first joined my current hotel. Our housekeeping department was a disaster and we unfortunately did not have the right individuals working there at the time. With some consistent training and hard work, we were able to identify our great housekeepers and transition out those who were not passionate about our hotel."
Tell us why the person you're nominating deserves this award. "Wes lives the philosophy that if you hire the smiles, train the skills and create an environment for associate motivation each and every day then our associates will take care of your guests," said nominator Lizz Chambers, vice president sales and organizational development for Newport Hospitality Group. "Wes is an excellent trainer and motivator. His staff strives to fill 'their' hotel to 100-percent capacity each and every day and most of the time they succeed."